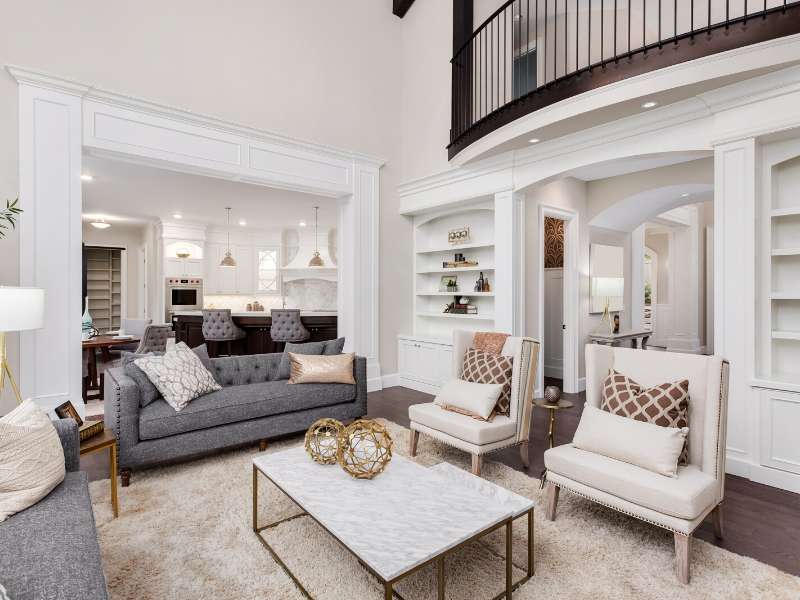 Are you comfortable with your knowledge base when it comes to buying furniture? With all of the items, designs and prices out there, it's nearly impossible to know what will work for you. Continue reading this article for furniture tips you can use.
Always check the underside of any furniture piece before you purchase it. Some pieces look great from the top, but they are really lacking in quality and workmanship. Old furniture can sometimes be plagued by dry rot or rust.
When purchasing a sofa, choose one built to last. Cushions are best supported by springs. Hand-tied 8-way springs are your best bet, but serpentine work, too. You can test the springs by feeling them through the upholstery. Good springs are closely spaced and very firm.
When buying furniture for use outdoors, ensure that the pieces are made using quality construction. Carefully look at each welding area to ensure that the weld points are not weak. Avoid buying any furniture if you are not confident of the welding. Choose outdoor furniture that will endure the elements of your climate whether it is excess sun, salt water or many different seasons.
Take measurements of the spot in the room where the new furniture will go. No matter what type of furniture you are looking for, the space must be measured to insure it will fit. A guess will never be accurate. Measuring is a very important step when buying pieces that open up to take up more space, such as sleeper sofas and recliners.
If you buy a patterned sofa, check to see that the fabric aligns properly. A cheap sofa could have fabric that is not properly aligned. Since you're spending a bit of money for a new sofa, make sure that you're getting one that's aligned perfectly. If the tailoring is of low quality, pick out a different sofa.
You want furniture that is durably constructed. You need solid wood and not that cheap, pressed wood. The back should be made of plywood instead of that cheap composite or cardboard. Gently apply pressure to the backing to ensure it is firmly in place.
Always check the manufacturer reviews online. Reviews can help provide you with insight about the quality of the furniture as well as the customer service of a company. This can really help you decide if what you're purchasing is made and maintained by a great brand.
Check out the thrift store. These shops may have a hidden gem, seeing as people give these stores lightly used furniture so they can get new pieces. If you know what to look for, you can get great furniture at great prices.
Faux Leather
Make sure the leather is top-grain on that leather sofa you are going to spend a bunch on. Many retailers will attempt to sell faux leather sofas for more than they are worth. Check the couch, pay special attention to all that the salesperson is saying, and know that faux leather shouldn't be over $800.
Check out online classifieds for people trying to get rid of free furniture. You can often find items that may only need some TLC or may be in almost perfect condition. A quick refinish is all it takes to turn most of those items around. You can substitute some hard work and time to save you money, resulting in fabulous furniture.
Solid Wood
Learn the different type of woods that could be used in the building of furniture. You never want to pay for a solid wood product if you are only getting particle board or wood veneer. Even though solid wood is more expensive, it will last a longer than other kinds of wood.
Try to find items that fit your price range and are of the highest quality. Instead, find a piece of furniture you like and use the furniture store's layaway. You will be much happier if you buy something that you truly desire.
Consider hunting for furniture at wholesalers, liquidators, and other bargain retailers. Research online stores of this type, and go to all of them in order to get the best prices. You are going to get more options, the more stores you see.
Before buying a new piece of furniture, check the drawers and cabinets. Make sure you pull out all the drawers and shut them back. Open the cabinets, then close them up. Ensure that no piece sticks or gets loose. See if the drawers will stay open without threatening to fall out. Functionality is critical to check for before you buy anything.
This article has hopefully given you the information you can best use to wisely make furniture choices. If you can keep these tips in mind, then they should lead you to wise choices and excellent deals. Furniture is an investment, so take your time in making your decisions so that you can have a home to be proud of.